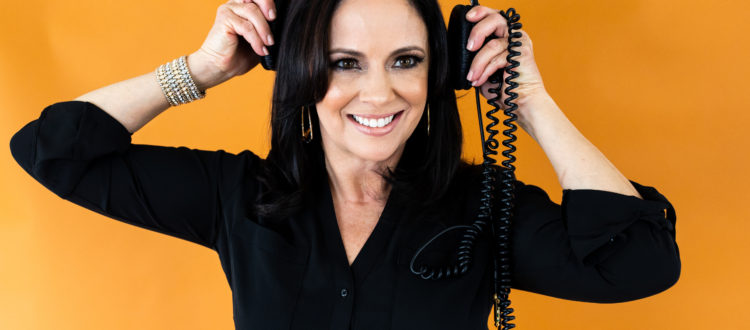 Terminated Over Cumulus Vaccine
I'm not even sure how to begin. I'm kind of numb to be honest. It breaks my heart that this is even happening. My company Cumulus put a vaccine mandate in place. Either get vaccinated or be terminated. I am not vaccinated so I've been terminated. Friday October, 8th was my last day on New Country 93.1.
I know what you might be thinking. I've already heard it from co-workers, friends and family. Just get the shot. For me there's a bigger picture people seem to be missing. If you are vaccinated and that makes you happy, I'm happy for you. I'm just personally not ready to get it. I have my reasons and it's nobody's business. I shouldn't be bullied or forced to do something I don't want to do, and that's exactly what's going on. I'm not against the vaccine so to say. I'm objective to the mandate of being told what I should do or not do or else. It's very un-American. People should be able to choose to take this shot based on their specific medical and health needs, not for fear of losing their job or eduction or being looked at as an outcast. In a society that teaches us to be kind, and don't be a bully, don't discriminate, etc., when did we lose sight of that? I'm proud that I'm standing by what's best for me. And what's best for me may not be best for you and that's ok.
It sucks to lose a job, especially one that you genuinely love over this mandate. Full-time radio jobs are hard to come by. I'm leaving behind co-workers and two stations I love. Some of my coworkers I've known for over 10 years since I first moved to Detroit and was originally hired by 96.3 WDVD (owned by Citadel back then). I came back to Cumulus in 2018 and I worked hard in the wings as part timer waiting to be promoted.
Finally it happened for me when I was named morning co-host with Broadway in the Morning for New Country 93.1. I'm so thankful for my co-workers who went to bat for me, helping management see that they should consider me for the position. Unfortunately, Broadway and I never had the chance to be live in the studio together to do a "real radio show". I've been working from home this whole time, which isn't ideal when doing a morning show in a competitive market. I'm still so proud of the show we built and the hurdles we overcame. We had a lot of fun in our short year together, including getting an ACM nomination and winning an MAB here in Michigan for Best Morning Show.
Radio is a very cut throat industry and it's too risky for me to just "get the shot" for the sake of keeping my job that would quickly fire me. My gut feeling has been telling me that day was near anyway but for different reasons. Ever since I signed my contract so much has changed. Sometimes the universe answers questions for you and that's how I'm looking at this situation. I love radio and I always will. I'm so thankful for the incredible years I've had living out my dreams and embracing my passion. This situation is just another chapter in my book. I'm not done yet, but I don't know what's next for me. I'm giving it to God and he will lead me to where I'm suppose to be.
Thank you to my amazing radio listeners, friends and radio peers who continue to support me. I am forever grateful for your friendship.