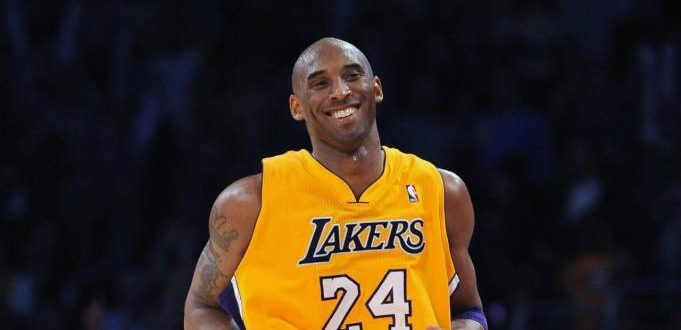 Wow, I did not realize that I had not written anything since I was let go from WYCD on my website. I guess you can say I have been uninspired. With the shocking passing of NBA legend Kobe Bryant, I have had a lot on my mind. It has taken me a few days to even bring myself to sit here and gather my thoughts. I'll try not to make this too long. As a diehard Los Angeles Lakers fan, the passing of Kobe Bryant hit me hard. I am crushed and heartbroken that my favorite Laker has died. He was too young and what a shitty way to go, in that tragic helicopter crash.
I had just ended my Nash shift and was walking down the hall to start my Westwood One show when my sister-in-law sent a text saying Kobe Bryant died. I sat there in disbelief looking at the words like wtf is she talking about. I became a crying mess as I frantically began to research the details of the helicopter crash. I had to pull it together for my next show on Westwood One, which was not easy. There is a lot of talking and not much downtime in-between breaks. As much as I wanted to sit there and watch all these videos of Kobe Bryant that keep appearing and keep researching what happened, I had to get going with my show. I swear I am always on the air when somebody major passes away. Tupac, Biggie, Princess Diana, Chris Farley, Whitney Houston, the list goes on. That first couple of hours it was pretty sketchy with information, but I shared details on my radio show as they came in as best as I could. Having to say the words that Kobe Bryant died was the hardest day ever, personally and professionally.  Right before my shift ended we learned that his daughter Gianna died in that helicopter crash too.  It was a double punch to the gut. For those that know Kobe's life on and off the court, they know how much of a family man he was.  You instantly feel for Vanessa who not only loses her husband but now one of her daughters. That alone will make anyone with a soul cry. I can't even begin to imagine her pain. There's been one thing I've noticed people saying on social media this past week, as well as hearing a top-rated sports talk host here in Detroit question, which is how does someone cry over someone they do not personally know? I would like to share my answer to the question.
I grew up in Los Angeles and I am the youngest of 4 kids. We all played sports and my parents were both big Los Angeles sports fans, especially my dad. I grew up pretty simple. We did not take lavish family vacations and go out to eat at fancy restaurants, but what we did do as a family was watch a lot of sports at my house. My dad was the biggest sports guy! It was not unusual to find him in his room listening to one game on the radio and watching another one on TV. If there was a televised game on, my dad was watching it! I learned at a young age that if I wanted to spend time with my dad then take a seat and watch a game with him. Growing up in the era when greats like Kareem Abdul-Jabbar and Magic Johnson played for the Lakers, we watched so many amazing moments on the hardwood floor together. It was all about Los Angeles sports teams at my house!  Something is electrifying about sports; the teamwork they show you, the dedication to play hard and win. You would see a player make a costly mistake and then come back from it and hit a jump shot or whatever.   As a kid, moments like that stick with you. You learn from that without even knowing you are learning. My dad was a simple quiet man but boy when it came to sports you could see and feel his passion.
Let me take you back to 1996. That was a big year for me and an extremely difficult year for me. For starters, I quit smoking cold turkey on New Year's Day. The hardest thing I've ever done and the ONLY resolution I've ever stuck with for the long haul. In 1996 a young vibrant basketball player out of Philly named Kobe Bryant was drafted to the Los Angeles Lakers and took my favorite number 8! He instantly became my favorite player for the Lakers, and he was adorable! On June 8th, 1996 my dad died suddenly from a heart attack, he was a smoker. Two days later on June 10th after a year and a half of networking, I finally landed my dream job at B96 in Chicago. It came at the worst possible time in my life or at least that's how I felt at that moment. Looking back all these years later, it was exactly what I needed. I'll take you there one day in my tell-all book I am forever writing. So, the one thing I had to keep my sanity and head right was watching my hometown sports teams and this new electrifying superstar Kobe Bryant! I needed something new to believe in and Kobe Bryant gave me just that. Does that answer the question of how does someone cry over someone they've never met? I am still fed up with those comments.
The tragic passing of Kobe Bryant, his young daughter Gianna, and the 7 others who perished in that helicopter crash shook the world. At that moment, the impact Kobe Bryant had on us all became clear. He was a global icon of superhero status. The tributes we have seen across all sports and media platforms kept me glued to the coverage so I could soak in all the memories of Kobe Bryant. I could relish in that magic he gave us on the basketball court all day! Such a fierce competitor with that golden smile! You could see the pure joy he had for the game of basketball, his fans, the city of Los Angeles, and his beautiful family. Nothing was more powerful than the tribute the Lakers did at the Staples Center. I cried the entire time. I'm trying to prepare myself for his public memorial being held on February  24th at the Staples Center.  Kobe Bryant dedicated everything he had to us and that is why millions of basketball fans around the world are mourning his death. A family man who was phasing into his new life as a full-time dad. After giving us all he had for the past 20 years, it was time to give all that he had to his family and that was taken away from them too soon.  Truly heartbreaking.  How lucky we were to have him for his entire NBA career with the Los Angeles Lakers. His legacy will forever be untouchable.
Kobe Bryant taught us to always be the best that you can be. To always try hard, no matter what challenges you face. To always work harder than everyone else. Time and time again we heard about how Kobe was always the first one to practice and the last to leave. You cannot help but respect that type of work ethic and discipline. That is how champions become champions! That "Mamba Mentality" lives in all of us now because Kobe showed us the way.  He was beyond special. I will forever be sad that Kobe Bryant tragically passed away but incredibly thankful to have witnessed his greatness.
"You are responsible for how people remember you" ~ Kobe Bryant