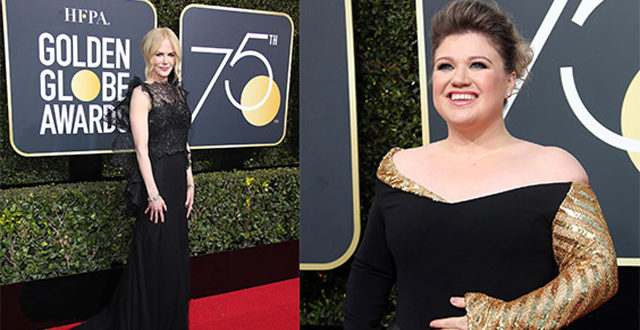 Golden Night For Nicole Kidman And Kelly Clarkson At The Golden Globes! [Video]
I adore Kelly Clarkson!! The superstar singer is a major fangirl just like us when it comes to our favorite stars in Hollywood.  While talking with Ryan Seacrest on the red carpet, Kelly freaked out seeing Meryl Streep!
Kelly Clarkson freaking out on the red carpet after meeting Meryl Streep is the purest thing pic.twitter.com/uEr1vXoPGU

— BuzzFeed (@BuzzFeed) January 7, 2018
Kelly Clarkson also came face to face with Steve Carell!  The two finally met 13 years after Carell famously screamed her name as a punch line in "The 40-Year-Old Virgin."  In the movie Carell is getting waxed as part of a makeover by friends.  His character screams in agony every time a strip of wax is ripped from his chest, and at one point during this painful scene, he screams Clarkson's name.